Our Teachers, Eileen & Jack co-founded Mountain Lamp Community.  Together they bring together the Diamond Sangha and Plum Village traditions.  They are dedicated to the development of Lay Practice in the Pacific Northwest.
Eileen Kiera
Eileen is an ecologist by training and a vegetable gardener by passion, but the practice and support of the Dharma has been her primary focus for the 30+ years. She received Lamp Transmission as a Dharma teacher in 1990 from the Ven. Thich Nhat Hanh and has spent the years since teaching the Dharma. Over the years she has led retreats in the U.S., Mexico, Europe, Canada and Australia. Her primary focus is in support of lay Dharma practice in the Pacific Northwest.
Jack Duffy
Jack was given permission to teach in 1992 by Robert Aitken Roshi and was made dharma heir in 1997, one of 5 in North America.  He is the teacher for Three Treasures Sangha in Seattle.  He brings his roles of spouse, father and psychotherapist, along with years of endangered species work and wilderness wanderings to his teaching.
"All who practice diligently and wholeheartedly are cultivating the ground of intimacy. This cultivation allows us to discover and create the poetry of our lives and the poetry of this utterly unknowable moment." — Jack & Eileen
Sheila Canal
Sheila Canal, True Spiritual Understanding, went on her first retreat with Thich Nhat Hanh in Spring, 1991.  There she met Eileen Kiera and found a spiritual home and practice.  Decades of devotion to Thay's teachings, the mindfulness trainings and caring for family, friends and community has helped change internal fear and anger into gratitude for life.  In June, 2018, Sheila received Lamp Transmission at Plum Village, France becoming a new Dharma Teacher.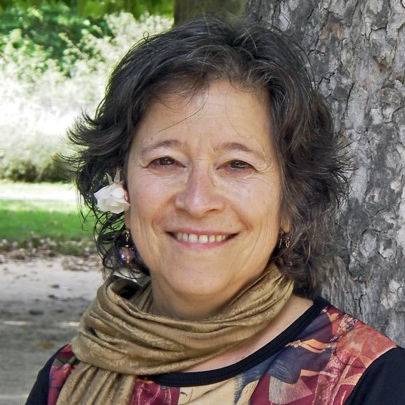 Alexa Singer-Telles
Alexa Singer-Telles, True Silent Action, received Lamp Transmission from Thich Nhat Hanh in 2014.  She is a sangha builder, who loves to bring the creative arts to her practice and teaching. Alexa returns to Mountain Lamp regularly for the intimacy and connection offered through the teachings, the silence,  and the natural world.
Kate Marchevskova
Kate Marchevskova really loves practice and places the Dharma at the center of her life.  She ordained in the Order of Interbeing in 1996  Her work in hospice informs her life and practice.  Kate has studied with Eileen Kiera since the early 90s and considers Mountain Lamp her spiritual home.
Suzanne Cooper
Suzanne Cooper has been studying and practicing with Eileen Kiera for over 10 years, & has been a student of Thich Nhat Hanh's for 20 years. She recently retired from a medical career spanning 40 years & during that time, started one of the first Mindfulness Based Relapse Prevention groups in the country, for people recovering from chemical dependency.